These are some ideas that I think are good for most moms.  Hope it inspires you.  I, by no means, expect to receive all these items!  Also, I think I've included lots of different price points.
My dark skinny jeans are older than Miss Lady so I'm thinking this pair might be perf.  I saw them over on To and From by Meg Biram.  Check it out by clicking here.  Tons of great gift ideas!
Also, I've been seeing tons of discounts for Lands End.  These are the women's super skinny indigo pants.
Next up, I need a new winter handbag.  I'm not too picky.  Here are some ideas.
This one is available here.  And it's on sale for $246.00 in lots of interesting dark colors.
I like this studded Coach bag too.  I would probably go with the black.  Also, on sale for $223.50.  Link here.
This bag by Danielle Nicole is fun and only $78.00.  Available here.   It comes in a fun two tone.
I actually love the pencil skirts available on J Crew Factory right now.  Oh, Santa, I'm a size 4 regular.
My FAVE is the royal blue.  It's on sale now, plus you can get an additional 30% off with a code.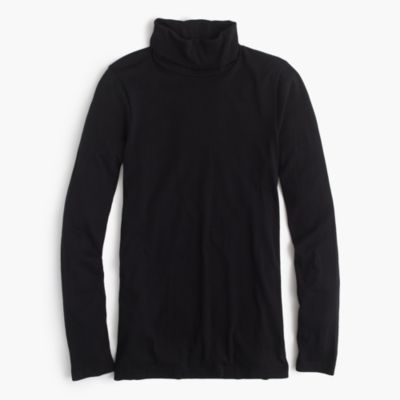 I'm also a big fan of J Crew Factory & regular J Crew's tissue tees.  Lots to choose from and perfect for layering.
There are two books I have my eye on….
Fellow Beaufortonian, Pat Conroy, has a new book out.  I love all his novels.
This book by Aerin Lauder.  Everything in her life is so aesthetically pleasing.  I'm sure her book is too.
I brew tea and do not currently own one of these.
Would love a red or turquoise tea kettle.  This one is Martha Stewart from Macy's, but I'm not picky.
Lately I've gotten into having various different kinds of vases.  I think this one from Serena & Lilly is pretty and not a bad price point–$68.00.  I discovered it on Meg Biram's to & from gift guide.
Just heard about this product–Museum Gel.  It sticks vases & decorative objects down to any surface, yet they are removable with a twist or two.  Perfect for a mom or three.  It's available at Home Depot, Container Store, and I think Michael's.
Along the line of breakables–I'm into anything blue and white.  I think I'd like a set of blue willow salad plates to mix with my Nantucket Basket.  Here's a set of 9 on Ebay for $43.00.  Not bad.
I almost forgot about this decorative accessory–the Z Gallerie clam.  Love it.  Available here for $59.95.  The ladies of Luxe Report use their's all the time for entertaining w/ oranges or other fruit.
Last but not least, I need a new wreath as I previously mentioned.  I'm thinking a preserved boxwood would be perfect.  I've seen them at Target, I think.  Also, Company Flowers in Arlington has preserved boxwood topiaries for $65.00 that would look great on my book case.
Hope this inspires people and gives some ideas.  This is a tough time of the year for many for a variety of reasons.  This list may make it easier to knock out some shopping.
xoxo, Ashley